By Dan Brosgol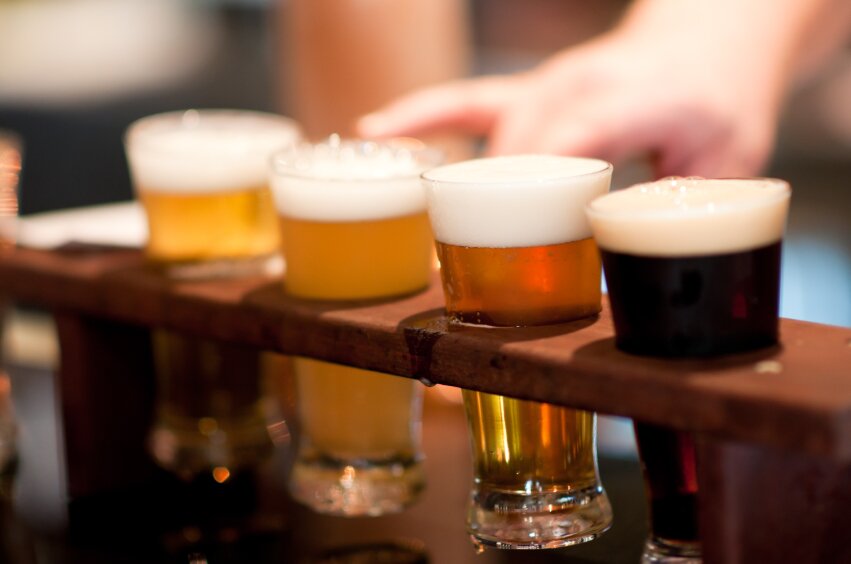 You know what I hate? Octoberfest beers in August, when it's 90 degrees and humid. I want to drink fall beers in the fall, when it's cold outside. I want pumpkin beers on Halloween, not Labor Day. But I guess if you can sell cars for the next model year in August, a five-week head start on pumpkin ales is OK. Sometimes, the timing just doesn't make sense.
Case in point, Thanksgivukkah 2013. Thanksgiving sits at the crossroads of fall and winter, with bare trees and (usually) snow-less ground. It's a holiday of windblown leaves, hearty foods and a generally cheerless landscape. Hanukkah, on the other hand, is supposed to fall on one of the coldest, darkest, winter nights of the year, with freezing temperatures, a cold, starlit sky, and maybe even some snow on the ground. Not so this year… the seven-week countdown to Thanksgivukkah is on, as for the only time in the next 80,000 years we'll be celebrating Thanksgiving on the first day of Hanukkah.
The Internet is rife with Thanksgiving beer recommendations. You can find some particularly good ones here and here. But Hanukkah beers, not so much. Beyond Shmaltz Brewing Company's collection of Jewishly inspired brews, it's slim pickings.
So in the interest of bringing the best of both worlds together, here's my New England-inspired six-beer sampler for Thanksgivukkah that should match up with the best of both holidays' tasty treats:
Don't go crazy with this sampler; a few of them pack quite a punch. But enjoy the beer and the rare combination of four amazing traditions: Thanksgiving, football, Hanukkah and beer.
When he's not chasing around his four kids, Dan Brosgol is the director of Prozdor and a native Bostonian passionate about sports, eating, Israel, Judaism and running. Dan has been blogging on JewishBoston.com since 2010.