Send Free Thanksgivukkah E-Cards
Choose an e-card below to share your Thanksgivukkah cheer with family and friends! (Click on the images to enlarge them.)
Thanksgivukkah Countdown
This booklet explains the history of Hanukkah, the symbolism and significance of lighting candles for eight nights, the blessings that accompany the lighting of the candles, the holiday's foods, the game of dreidel and more.

Chosen Bites: Thanksgivukkah, It Only Happens Once
Thanksgivukkah Watch: Pumpkin Custard Kugel
This year's holiday season has been made extra joyous with the coincidence of Hanukkah and Thanksgiving. Both holidays are especially meaningful for those with disabilities: Hanukkah is a celebration of fortitude and survival, while Thanksgiving is an expression of our gratefulness.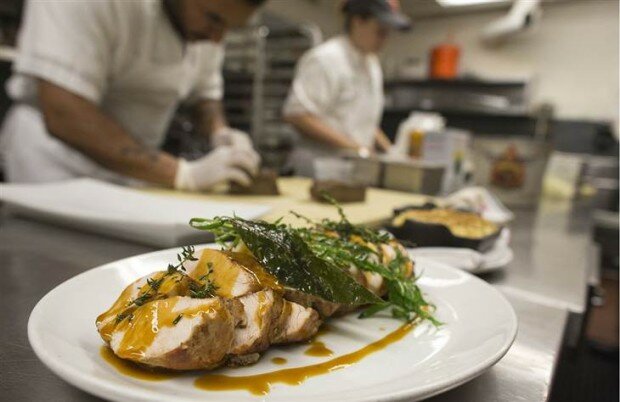 Chanukah and Thanksgiving Mashup to Create 'Thanksgivukkah'
Follow this recipe and you'll have impressive and tasty sufganiyot this year.
Tamar Skowronski's limited-edition Thanksgivukkah cards are designed to combine the colors and themes of autumn in New England with the whimsical dreidel and concepts of Hanukkah.
How to Celebrate Thanksgivukkah, The Best Holiday of All Time
The Thanksgivukkah Double Down: Food52 vs. Serious Eats Face-Off
Coming together in the kitchen and around the table are some of the best ways to build lasting memories, create family traditions and continue the centuries-old rituals of the Jewish people.