By Mari Levine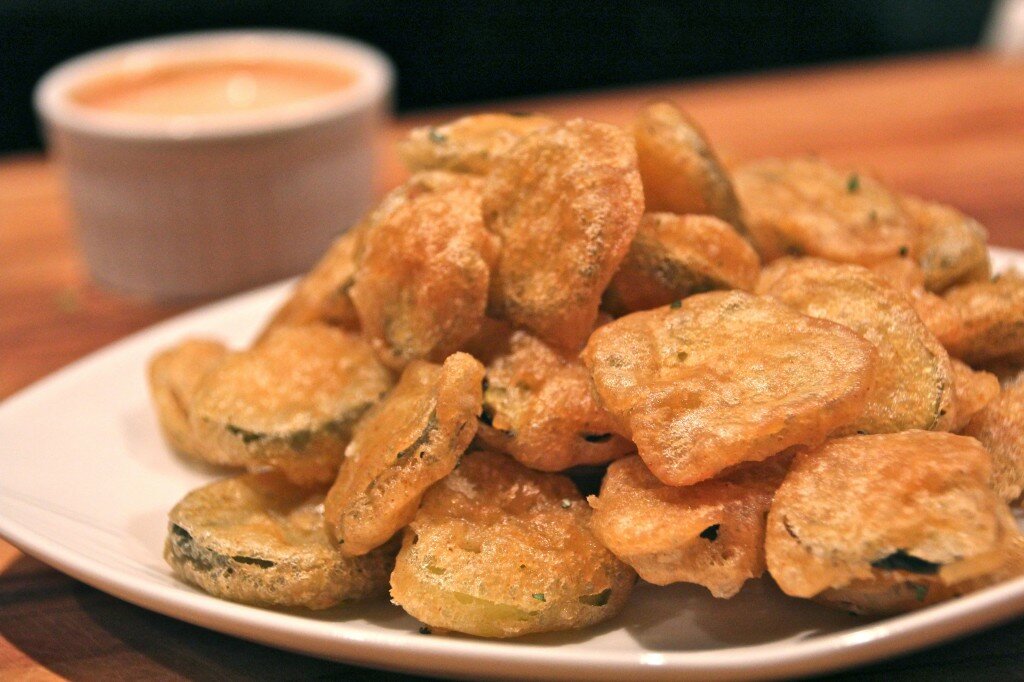 This year, take a break from your nightly latkes and fry up some pickles instead. This simple version of the trendy bar staple has an airy coating that melts in your mouth. And I've found that the coating is the deciding factor in the contentious battle of spears versus chips. Pickle slices, like I use below, hold on to the coating better than spears.
Fried Kosher Dill Pickles
Serves 4 to 6

Sauce
¼ cup mayonnaise
1 tablespoon ketchup
2 teaspoons Sriracha
Pickles
4 whole kosher dill pickles, cut into ½-inch slices
¾ cup flour
¼ cup cornstarch
½ teaspoon paprika
½ teaspoon cayenne pepper
1 cup beer
2½ cups canola or sunflower oil
1 teaspoon fresh rosemary, minced
1. In small bowl, whisk together sauce ingredients until well combined. Set aside.
2. Using a fine-mesh strainer, sift flour, cornstarch, paprika and cayenne pepper into a medium bowl. Slowly whisk in beer until everything is well combined.
3. In medium saucepan, heat oil over medium heat until it registers 350 degrees on an instant-read thermometer. Meanwhile, line a baking sheet with paper towels.
4. Working in small batches of eight or 10 pickle slices, submerge pickles in batter. Remove from batter, allow excess to drip back into bowl, and carefully fry until pickles are golden brown, about 2 minutes per side. (Don't overcook or else coating will peel off.)
5. Using slotted spoon, transfer fried pickles to parchment-lined baking sheet. Immediately season with salt and fresh rosemary. Repeat with remaining pickle slices. Serve immediately, with sauce.
Chosen Eats appears every Thursday on JewishBoston.com. Read past columns, or contact Mari at .