By Maggie Goldman
Thanksgiving isn't traditionally known as a gift-giving holiday, but on Thanksgivukkah, all the rules change! It's customary (although certainly not required) to exchange presents on Hanukkah, which means that this Nov. 28, American Jewish families will have until nightfall to turn their tryptophan-induced exhaustion into gift-induced excitement.
Can't figure out what to get for your loved ones? We've got a few quirky ideas for you!
Plush Dreidel
Hanukkah only comes once a year, but your little one will want to hang onto this stuffed reminder of the holiday all year 'round. It even has an 18-year warranty—now that's chai quality! (Land of Nod, $18)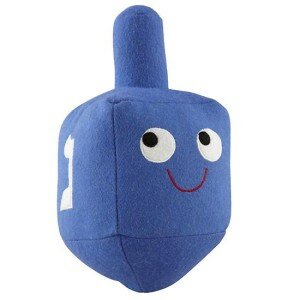 Schlep Tote
If you've got to lug stuff around, you might as well do it in style—in Jewish style, that is! This 38-centimeter by 15-inch canvas bag comes in black, white and hot pink. You can even have your giftee's name or other personalized text printed on the back at no additional cost. (Barbara Shaw Gifts, $25)
"Craft Beer Bar Mitzvah" by Jeremy Cowan
Don't be fooled by the teenage title. This book's subtitle is "How It Took 13 Years, Extreme Jewish Brewing, and Circus Sideshow Freaks to Make Shmaltz Brewing Company an International Success." Your favorite lover will devour this funny, irreverent memoir by Jeremy Cowan, founder of the company behind He'Brew: The Chosen Beer. (Shmaltz Brewing Company, $25)
Padded Matroyshka-Print iPad Case
Harken back to the Old Country while staying decidedly modern and fun with this handmade gadget case made of a colorful nesting doll print. (XSBaggageandCo, $32)
Yiddish Wine Glass Charms
Your favorite wino (who probably won't appreciate being referred to as a wino) will appreciate being able to keep track of his or her drink—and learn Yiddish all the while. These festive drink tags will make sure everyone at the party knows how to speak at least six words in the mame loshn. (Convertible Girl Shop, $18)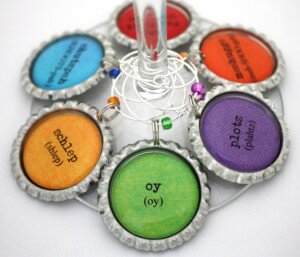 "Jewish Cooking Boot Camp: The Modern Girl's Guide to Cooking Like a Jewish Grandmother" by Andrea Marks Carneiro and Roz Marks
This short cookbook, written by a mother-daughter pair, is intended to help young adults learn to whip up Jewish culinary favorites new and old. But don't gift this one to your kosher-keeping friends—the recipes are a little bit nontraditional and even include a crab-meat appetizer for Erev Yom Kippur. (Barnes & Noble, $14.66)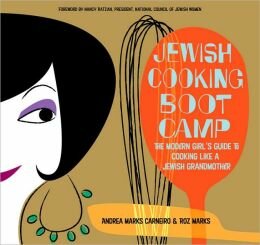 Eve Candleholders
These peculiar, porcelain candlesticks from Jewish designer Jonathan Adler were inspired by the biblical story of Eve and the snake. They'll add the perfect modern flair to a quirky friend's Shabbat table. (Modern Tribe, $150)
Mashuga Nuts Cinnamon Spiced Pecans
For that one uncle who's impossible to buy for but loves a good snack, try a can of Mashuga Nuts, named after the Yiddish word for "crazy." He'll go meshuga for these kosher dessert nuts! (Kosher Gift Box, $18)
"The Big Book of Jewish Conspiracies" by Joshua Neuman and David Deutsch
Indulge your favorite conspiracy theorist in a little game of "What if?" Namely, what if everything ever said about Jews—good or bad—was actually true? From circumcision to blood libel and everything in between, this funny book tackles them all. (Amazon, from $3.99)
Brooklyn Brine Pickling Kit
Vlassic ain't got nothin' on homemade pickles! This do-it-yourself kit includes a step-by-step guide for at-home pickling, plus mason jars, spices, recipe cards and more. Cucumbers not included. (Williams-Sonoma, $29.95)
"Old Jews Telling Jokes" Three-CD Set
The Jewish jokester in your life will get a good laugh (or 18) from this recording of, well, old Jews telling jokes, based on the web series, book and hit off-Broadway show of the same name. Even Mel Brooks has called this album "chock-full of funny stuff!" (The Broadway Store, $29.95)
Maggie Goldman is a social media strategist and freelance writer living in New Jersey and pining for New England.